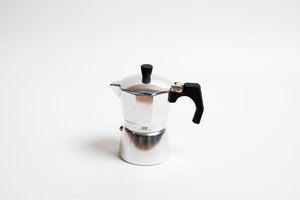 Coffee CULTURE 3 cup stove top cafetiere.

Size: 3 cup

Features:
- Ialuminium stove top coffee maker.
- Ideal for making the perfect italian espresso at home.
- Quality silicone gasket.

Care Instructions:
- Hand wash only.
- Not suitable for dishwasher use.
- Clean inside the following tube, funnel and filter to remove any left over coffee ground.

Packaging:
- Colour sleeve.