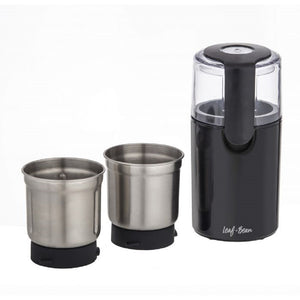 2-in-1 electifc coffee and spice grinder perfect for grinding fresh coffee beans or dried herbs and spices.
Includes 2 stainless steel bowls - two blade ideal for coffee.
Bowl with 4 blades suits herbs/fresh tea/ nuts/pesto ingredients.
One-touch start for easy use and transparent lid to monitor grinding.
Constructed from plastic and stainless steel.
Clean containter and lid after each use.
Lid:
hand wash only.
Stainless steel bowls:
dishwasher safe.
Dry lid and bowl thoroughly.