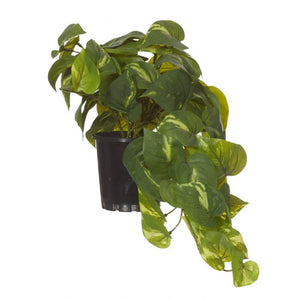 When it comes to decorating with greenery, Rogue's everlasting pot plants are a highly sought-after option.
This Pathos Hanging Pot is the perfect accessory to add a splash of colour to your home.
With remarkable attention to detail, it has vibrant green leaves that overhang for added charm.
Being artificial, it offers longer-lasting beauty with no fuss.
It comes in a simple plastic pot, ready to be placed in one of our decorative outer pots, planters or woven baskets.
Keep out of direct sunlight.
Refresh your space with this Pathos Hanging Pot from Rogue.