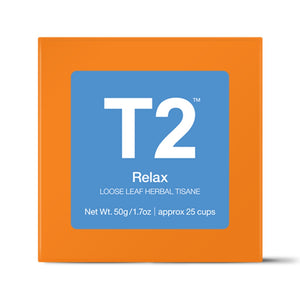 Description
Ready to chill?
Bring back that sense of peace with tranquil chamomile and lavender.
A smooth chamomile base with a delicate lemon and floral flavours, a very pretty tea.

Ingredients
Chamomile, juniper berries, lemon verbena, hibiscus, lemongrass, lavender, rose petals

Enjoy hot on its own.

Store in a cool, dry place.